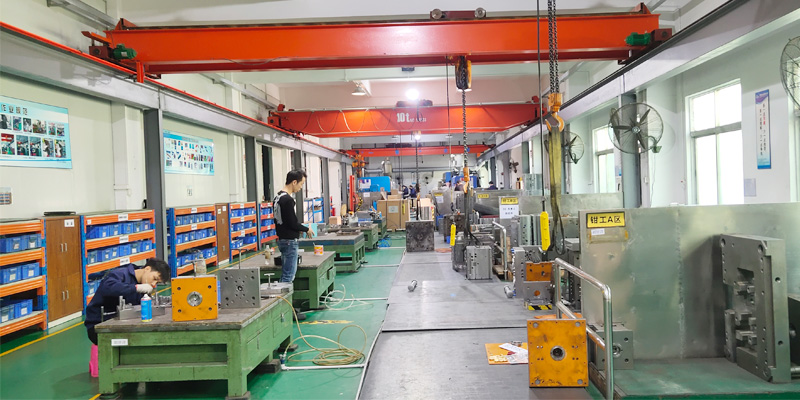 Jiangyin Mould Plastics Group Co Ltd, a car device manufacturer based in Jiangyin in East China's Jiangsu province, has grown from a small company with fewer than 100 employees to a large enterprise with 4,000 staff members, thanks to its pursuit of tech research and development.
The company said it had produced more than five million bumpers for global auto giants as of mid-June.
It plans to continue to invest in R&D to maintain its leading role in the industry. R&D costs accounted for about 3 to 5 percent of the company's annual sales of more than 10 million yuan ($1.5 million) in recent years, much higher than its competitors. It is also involved in 13 research projects with colleges and institutes.
"Tech innovation is of vital importance for companies to achieve long-term development," said Cao Kebo, general manager of Jiangyin Mould Plastics.
Founded in 1986, the company made its official entry into the vehicle devices market in 1988 when it secured a deal with SAIC Volkswagen Automotive Co Ltd to manufacture 30,000 bumpers for its Volkswagen Santana series.
To date, the company has topped the market as the only bumper supplier to Beijing Benz Automotive Co Ltd, a joint venture between BAIC Motor Corp Ltd and Daimler AG, and produces 75 percent of bumpers for BMW Brilliance Automotive Co Ltd, a joint venture between the BMW Group and Brilliance China Automotive Holdings Ltd. The company's clients also include other major brands such as SAIC General Motors Corp Ltd.
In 2015, the company announced its entry into the overseas market by establishing factories in the United States and Mexico with a total investment of $500 million. The two factories are now undertaking a series of tests before starting operations.
Cao attributes the company's success largely to the country's reform and opening-up policy.
"The policy triggered a boom in China's automobile industry, which offered numerous opportunities in the car device sector," Cao said.
"More importantly, the policy has granted us opportunities to communicate and cooperate with companies from overseas," Cao added.
The company has just celebrated its 30th anniversary of market success at its Wuhan subsidiary.
Burkhard Welkener, deputy general manager at SAIC Volkswagen Automotive in 1986, who witnessed Jiangyin Mould Plastics' first deal with SAIC 30 years ago, was invited to Wuhan to witness the production of the 5 millionth bumper by equipment made in Germany that has served the production line for 30 years.
"I was impressed by Chinese companies' ability to learn and I am optimistic about their future business potential," Welkener said.
Cao has been promoting communication and cooperation with German companies since 2005, when Cao founded the Dusseldorf China Center.
The company also set up a tech center in Jiangyin with a German company. The center introduces up-to-date tech innovations and resources from Germany to small and medium-sized businesses in Jiangyin for their tech R&D.
Cao's ties with Germany date back to the 1990s, when his father sent him to Germany to study car device manufacturing, and he stayed there for 15 years.